Quality, service and reliability are our goals. If this coincides with your goals, then welcome to the team! We are looking forward to it!
We stick together – a respectful, familiar togetherness of appreciation is very important to us!
Locksmith / Welder / Toolmaker (m/f/d)
Your tasks
works related to metal
Employment both in the production area at the location in Hirschberg / Saale and at the customer in the region
Work always starts in Hirschberg / Saale
Construction / repair of machines and plants for the leather industry
Manufacturing and repair of equipment for the timber, paper and plastics industry in the area
Our offer
pleasant working atmosphere, great team in a familiy business
interesting and varying activities
independent and responsible work
performance-related payment
Requirements
completed training in a metalworking profession or at least experience in the field
resilience
reliability
team spirit
sense of responsibility
---
You want to be part of our motivated team, then apply now!
Since our founding in 1990, well over 30 apprentices have been trained in the metal trade!
Apprenticeship as a precision mechanic (m/f/d)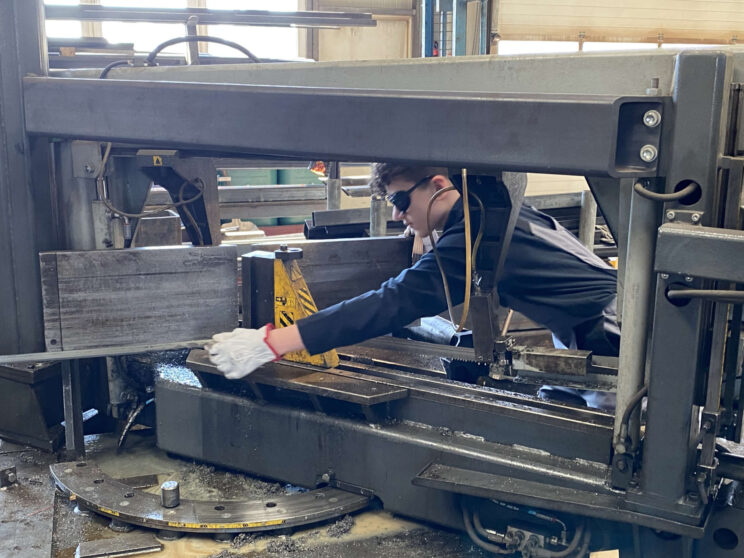 Your tasks
Precision mechanics manufacture metal precision parts for machines and assemble them into functional units. In the process, they also install electronic measuring and control components.
They plan work processes, set up machine tools and process metals using cutting processes such as turning, milling, drilling and grinding. They evaluate the work results and check, for example, whether specified dimensional tolerances have been observed. They also assemble the manufactured machine parts and equipment, adjust them according to their intended use and carry out operating instructions.
They maintain and repair mechanical devices and equipment.
Our offer
working in a pleasant working atmosphere with many young colleagues
apprentice payment according to the collective wage agreement
payment for textbooks
assumption of costs for attending external training courses
free work clothes
financial support for the acquisition of a driver's license
Requirements
Enjoy working with metal
Qualified secondary school diploma
Interest in new things
---
Holiday jobs for students and interns (m/f/d)
You would like to improve your pocket money during the holidays, you might be interested in later training in a metal trade or the office sector, you are looking for a task in the area, then just get in touch with us!
We give interested students and interns the opportunity to "try out" a bit in the metal trade or in the office area.
Apply now for the holiday season!